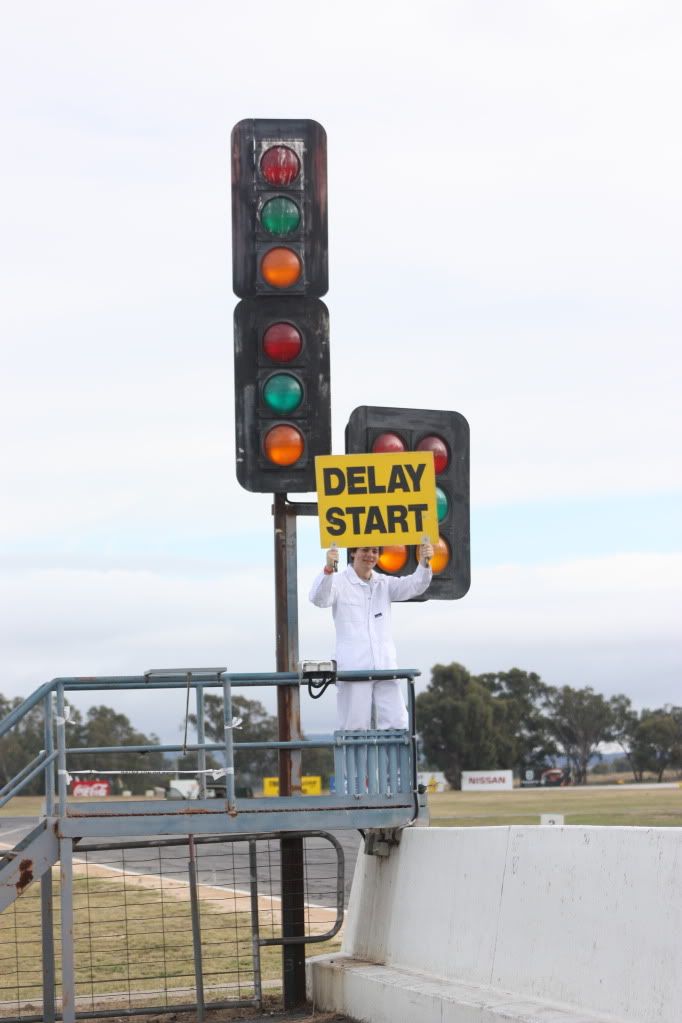 Photo courtesy of Michael Nielsen of Victoria, Austrailia
Well, to coin a phrase, it's all gone Pete Tong here at Overdrive Towers. It comes down to this... workload.
Overdrive is a project that I've been running in my spare time up to now (and funding it myself as well) primarily to gain experience in the big wide world of the TV industry. As such paid work takes priority - and until someone wants to sponsor the project, Overdrive isn't it.
When I'm not at a race track, I actually work as a technical apprentice for a small production company here in lovely South Wales (see my other blog - www.kevinmcmullintv.blogspot.com), which is great. But it's been really busy since March with some major projects. From any other perspective than Overdrive, that's fantastic news.
The result is that I haven't been able to work on Overdrive, and at the moment it's only me who has the capability to edit the programme! At the moment we've got a film from March about Marshals ready for Dave to work his magic over, but... erm... nothing else. Planned Shoots didn't happen because of a) Tiff Needell and b) See above.
So, Overdrive will continue, but it will be a heck of a lot more sporadic than I'd have liked, and the format may change away from the 10 minute magazine type thing. Currently looking at changing it to a quarterly format with only 4 issues this year, finishing with a grand review of the year in December. I'm not abandoning the project. Just slowing it down a bit.
Meanwhile, if anyone wants to keep this blog up to date with features all about UK club and national motorsport. Please get in touch. The pay's terrible (well, non existant!) but it could be just the thing for an aspiring motorsport journalist to take on. My focus has been, and always will be, the video side of this project. But I think that the blog has potential to grow.
Finally, a huge thank you to everyone who's shown us support especially all of you great guys and girls on Twitter. Please please follow them if you're a fellow tweep... We're @overdrive_uk and they are @rupturedduck, @fastestcat, and there are a hell of a lot more fine people where they came from.
As for you, Tiff Needell - We're watching you!
As ever, watch this space.
Kev